Alt-J singer Joe Newman is enjoying the "weird dynamic" of celebrating the 10th anniversary of the group's Mercury Prize winning debut album 'An Awesome Wave' and promoting their fourth album 'The Dream' which was released in February this year.
"It's just odd that it's been ten years. It's kind of weird and not weird. It feels like it's ten years but also going back and reliving those times when we were on tour for the first time, you remember them so vividly. It's a bizarre stretch and pull, feeling so close to it and being so far away from it," he reflects from his home studio in London.
"I'm enjoying the anniversary but I think all bands like to look forward and it's a weird dynamic of honouring the album that made us who we were and who we are and then playing an album that represents who we are now and basically having conversations about both those dynamics, it is unusual."
A lot of artists struggle to listen to their own work because all they can hear are the imperfections or how they never quite achieved what they wanted but Newman takes a different approach when it comes to Alt-J's music.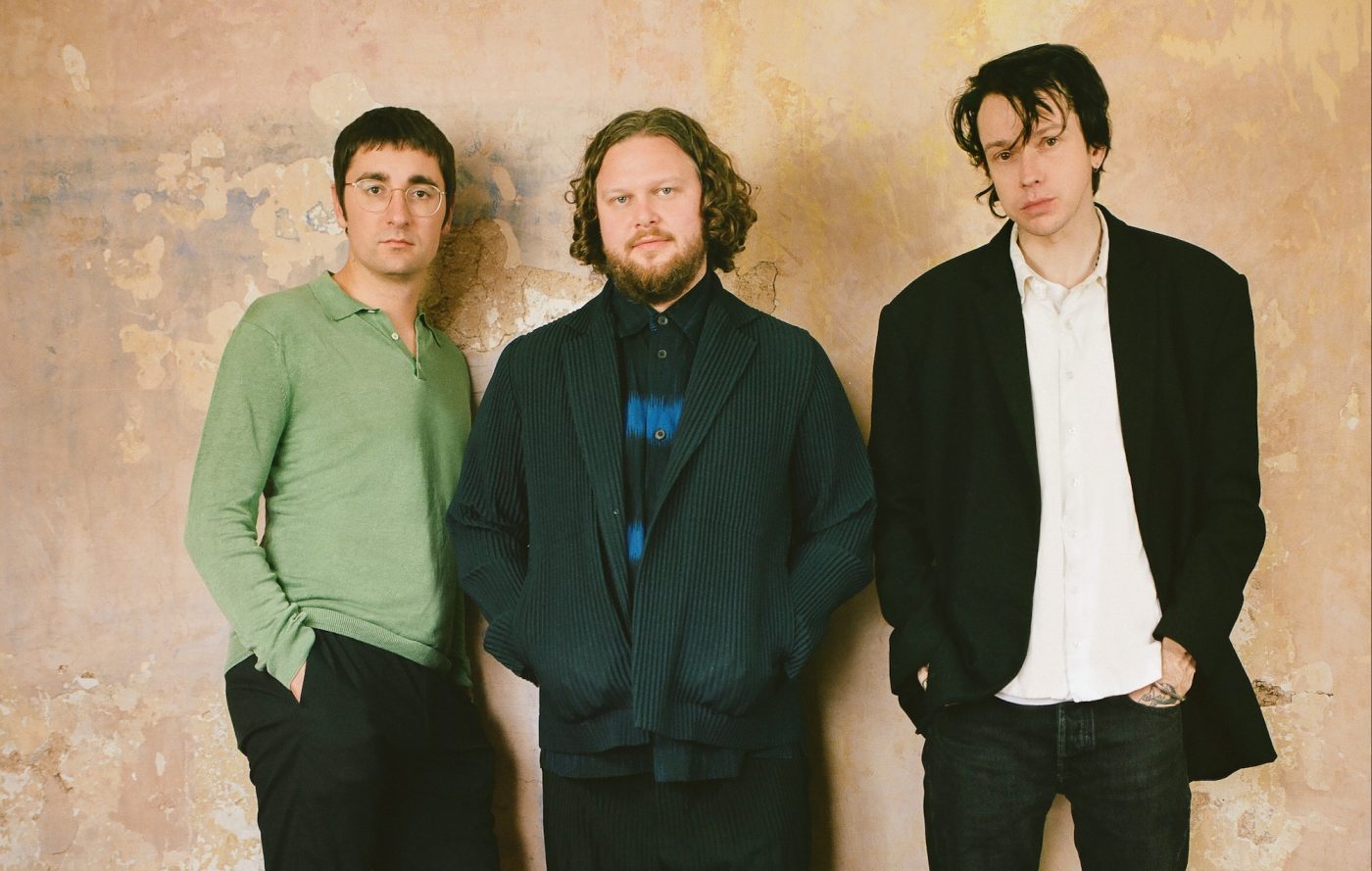 "Mate, I fucking love it," he responds instantly when we enquire if he can stomach listening to his own music. "I like what we've done, I like what we're doing, and I think also it's really useful for writing. It's like exercise, listening to your previous work."
"And also, I think just from a nostalgia point of view it's always nice cause you can remember where you were when you were writing it."  
However, that isn't to say that revisiting your previous work in such detail isn't without its pitfalls. And Newman concedes that performing the album in-full for the first time in many years didn't feel natural.  
"It's interesting, we play a lot of that album still, so I think what was most bizarre was playing it in the order of the album and it was almost like we weren't playing our songs," he states thoughtfully.
"…it's a huge comfort knowing what we were going to play next, and we didn't know what we were going to play next. I didn't even know what the line-up of the album was."
"We did the 'Awesome Wave' show and we played the album in order, and it was almost like someone threw up a series of songs and we played them where they fell and it was very disconcerting."
Having to play their mega-hit Breezeblocks so early in the set was something that didn't particularly sit well with Newman.
"It's really a song you must end on," he states authoritatively. "I was surprised there wasn't a mass exodus after Breezeblocks, but it was a lot of fun. It was messy, but it was a lot of fun."
the ratio of crying to not crying was very high, so a lot of people got upset and I thought this might mean that it'll get quite a strong response
Of course, there is a difference between listening to an album and revisiting it by playing it live. The physicality of performance allowed Alt-J to reconnect with the album in a different manner. It also provided them the opportunity to see how their audience relate to those lesser spotted songs in a live setting.
"In terms of audience reaction, we played Ms and we never play that and that was received really, really well and that was nice." recalls Newman. "I know that had a brief moment on TikTok. It dallied for a brief moment in time on TikTok where people were using it so I think it, maybe, connected with a new generation of people who came to watch us play."
"It's the will of the people, there's no rhyme or reason to how that ends up sticking to a mass audience and it is a huge, huge, huge audience," says Newman when we enquire how he feels about the trend creating social media provider.
"I love it, my bank account likes it and also it's nice because you know it's going to connect with a number of people who wouldn't have known your music otherwise and essentially you are kind of reselling your stock to a new generation and that's actually really satisfying."
From the opening track Bane which was inspired by soft drink addiction to the crypto-snake oil salesman warning of Hard Drive Gold, Alt-J's fourth album 'The Dream' is full of the idiosyncratic storytelling we've come to love the trio for.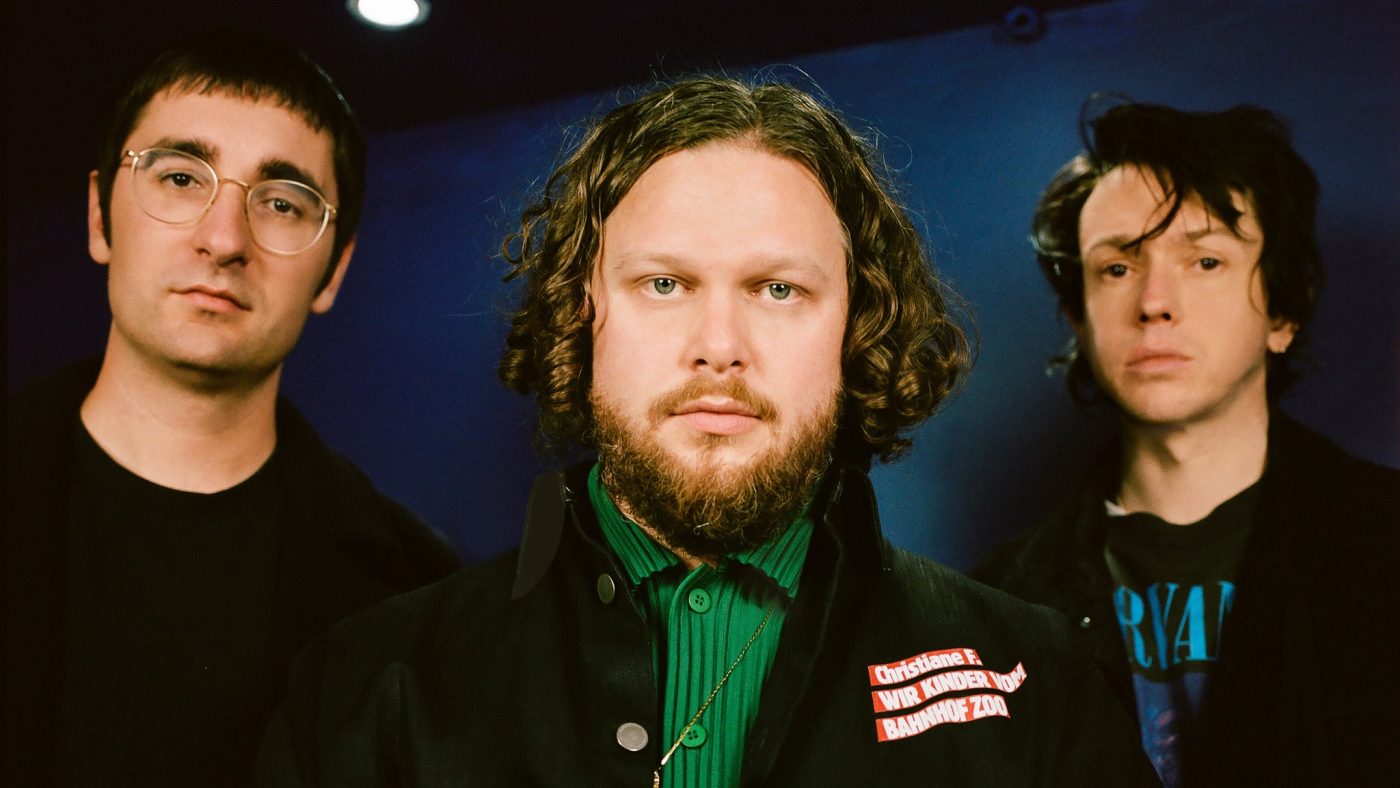 A constant throughout the group's accomplished career is producer Charlie Adam, who has been on been on-hand to make things "a lot better".
"I think we very quickly identified that he identifies with what we do in a way where he can offer something greater than what we can do on our own," says Newman who is full of praise for the producer who has also worked with the likes of Wolf Alice and London Grammar.
"I write a lot of the songs, but Tom and Gus make the songs a lot better and then we work on them as a three piece and then we take them to Charlie and he can make it a lot better and I think we always saw him as an addition to the band."
'The Dream' also saw the return of a familiar face to the Alt-J fold, with original bassist Gwil Sainsbury who now works under the moniker of LOOR providing a remix of single Hard Drive Gold, something which Newman was delighted to see happen.
"It was great! He's very much still involved in music, and he's now become a DJ and he works on a lot of synth-based projects. He records a lot of music with other artists and he's very much involved in the Bristol scene," says Newman, noting "we're still very close with Gwil, and he is a really great guy. Maybe in the future we'll work with him again."
It's almost like a snake oil salesman saying "don't be afraid to make money"
Hard Drive Gold takes aim squarely at the get rich quick phenomenon of crypto currency, which Newman is quite sceptical about.
"I think a lot of people have made a lot of money out of crypto, but it attracts all of the people who the banking industry attracts, you know? Which are people who want to make a quick buck, people who are happy to con people…"
"I don't know if it is this new alternative economy that can bring down the bank system. I think it's the same people. I'm not involved with it because it seems as though it's advertised in a way that you can make money for free, and you just need to listen to me, and I just don't trust that way of thinking."
"It's almost like a snake oil salesman saying "don't be afraid to make money", concludes Newman.
Hard Drive Gold also takes aim at neoliberalism, something Newman can't wait to see the back of.
"Living in London and seeing all of the education and arts funding just being slashed to ribbons and then the privatization of everything. It's like, I don't know what future they want for their children but it's definitely a future where if they remain close to the right contacts, their children can get very rich, while everyone around them sort of suffers."
"It's not very community-friendly. It's scary and you know with global warming and the climate crisis I don't know what the next 30 years will look like. It could be quite definitive if different parties take control, a quite incredibly different future if the right parties take control."
Climate change is something that Alt-J and Newman takes incredibly seriously but he notes it's incredibly difficult to be a green band.
"We don't have plastic bottles on tour with us and we limit how much we fly but it is incredibly difficult. I think I'm more on top of it at home than I am on tour. I drive electric, I'm getting solar power in the house and I'm working towards having a passive house but on tour it's definitely a different situation."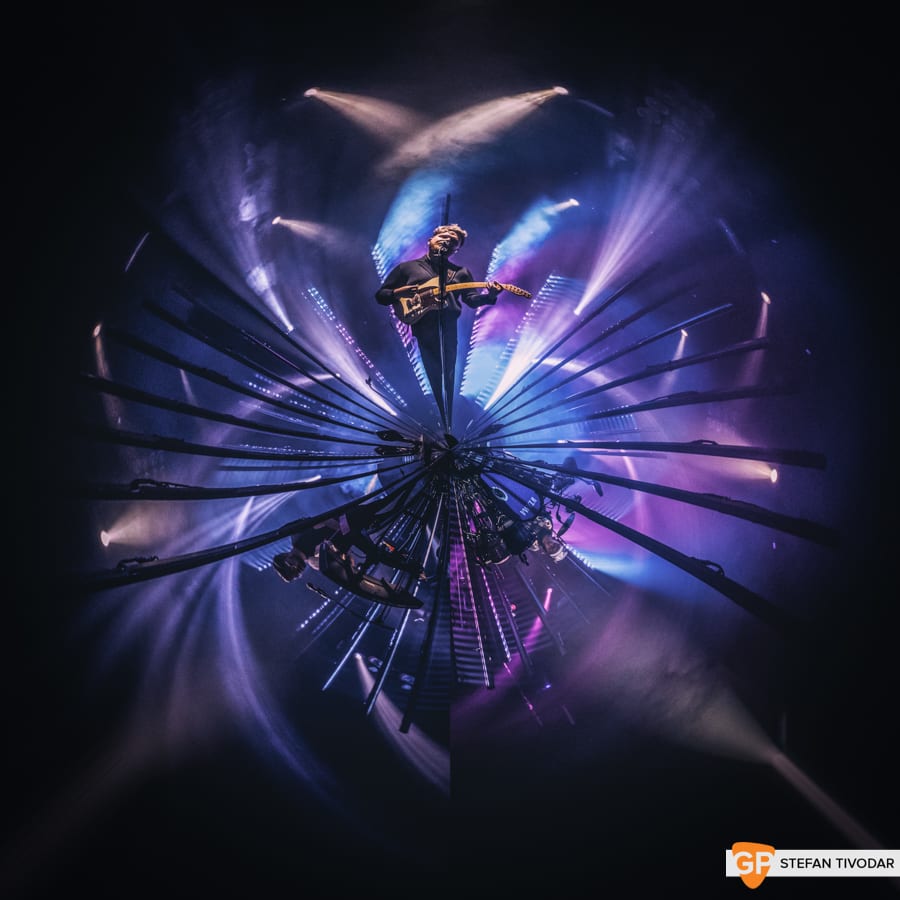 It's one of those things where the narrative slowly evolves because you're collaging a lot of different ideas," says Newman explaining how he builds the narrative in the drug-fueled track The Actor which is one of the standout moments on the new album.
"For example, there's a line in The Bell Jar by Sylvia Platt where she talks about being in a room full of men with All-American jawlines and I was always like "that's such a great line". So then I included it in the song, but it was also a perfect reference because imagine All-American jawlines gurning and almost the hysteria of drug-induced situations and how surreal it can be if sort of observed and written about."
"I mean, quite literally it's about someone who's subsidizing their desire to be rich and famous through being a drug dealer, so they are going into auditions and struggling to get the parts that they want, but they're not struggling selling drugs because there's a greater demand rather than a selective creative endeavour."
The song also utilises a fictionalised version of John Belushi. "We kind of wove John Belushi's story into the narratives so that it kind of gives it this resonance like it actually happened even though it's all fictitious. It still gives it this anchor point which talks about the trappings of fame and the addictive personalities that are drawn to performing and needing to try and think beyond that through taking drugs."
We did the 'Awesome Wave' show and we played the album in order, and it was almost like someone threw up a series of songs and we played them where they fell and it was very disconcerting.
Far from glamorising drugs The Actor is a post-mortem on how established morals and worldviews can prevent society from finding solutions to such problems.
"If you criminalize something, then you create a very dangerous power vacuum and it never really resolves itself. You just get more and more people dying from violence and drug induced deaths and so I think everything should be legalized."
Perhaps the most powerful moment on 'The Dream' is Get Better, a song which has inadvertently acted as a quiet hand on the shoulder for people who are experiencing grief following the events of the pandemic.
"I played it to Gus, the keyboardist in the band and he cried and then a few more people I played it to cried. And actually, the ratio of crying to not crying was very high, so a lot of people got upset and I thought this might mean that it'll get quite a strong response when we release it," says Newman who notes that he has read a lot of the comments on YouTube.   
"It's exciting and poignant because you're making a difference and helping them through a process and also they are telling you that process that they are going through."
Alt-J play a special outdoor show at Collins Barracks, Dublin on August 25th with support from Just Mustard. Tickets from €51.00 on sale here.